Introducing the PUM Business Development &Finance Expert Mr. Gideon Burgel
We are proud an honored to have been successfully selected (after application), in a program that strengthens businesses by working with SMEs in emerging markets to create a positive impact on the economy, environment, and society so as to contribute to the UN's Sustainable Development Goals. We are a growing ICT cored Company in the recognition of the development of digital technology in driving innovative and technological change in the community to go in pace with the requirements of for the industrial revolution. While we have the will, capacity, and expertise; we acknowledge that there is always more to learn from experts that started before us. It is on that note that the PUM Program comes in place. The Digital Economy and Technological Development demands a matching pace in the growth of the skills and competencies to leverage in the rapidly changing ICT environment and ecosystem, more so the Financial Systems and Etiquettes at the international level. In this program, we have had the privilege to have an Innovator, Expert, and Finance Guru from the Netherlands – Mr. Gideon Burgel collaborates and provide us with practical advice and support us in applying them.
What we intend to achieve from this expertise
A strong, efficient, and transparent automated financial system at International standards with critical review of our internal systems and feedback of the best practices.
Guidance and direct support of all related aspects in regard to Business Development and productivity in alignment with the overall vision of the Company.
What is PUM?
PUM shares knowledge to strengthen businesses and improve lives. volunteers work with SMEs in emerging markets to create a positive impact on the economy, environment, and society and contribute to the UN's Sustainable Development Goals. It has impacted 45,000 Organizations in various areas including innovation, CSR, female entrepreneurship, youth employment, trade promotion, and food security. They support companies through seminars and training, webinars, and business incubators.
PUM supports companies by collaborating with an expert. PUM's experts are all volunteers who provide clients with practical advice and support them in applying it. Experts and clients work together, for as long as it takes until the client has enough knowledge to continue on their own.
Introducing Mr. Gideon Burgel
Mr. Burgel is an expert in Accountancy and Financial Management, Audit Protocols and Procedures, Legal Structure (Finance and Accountancy), Entrepreneurial Skills, ICT Skills, and Financial Analysis, to mention a few. Below are a few of his experiences
Financial Controller
Finance BV Director
He accompanied entrepreneurs in starting their companies. Advice on a large scale in many aspects of business economics, such as marketing, accounting, HRM, insurance, and legal matters. Also responsible for their financial accounts and tax returns.
A Chief Financial Officer at a maintenance company
A financial controller at an international agricultural company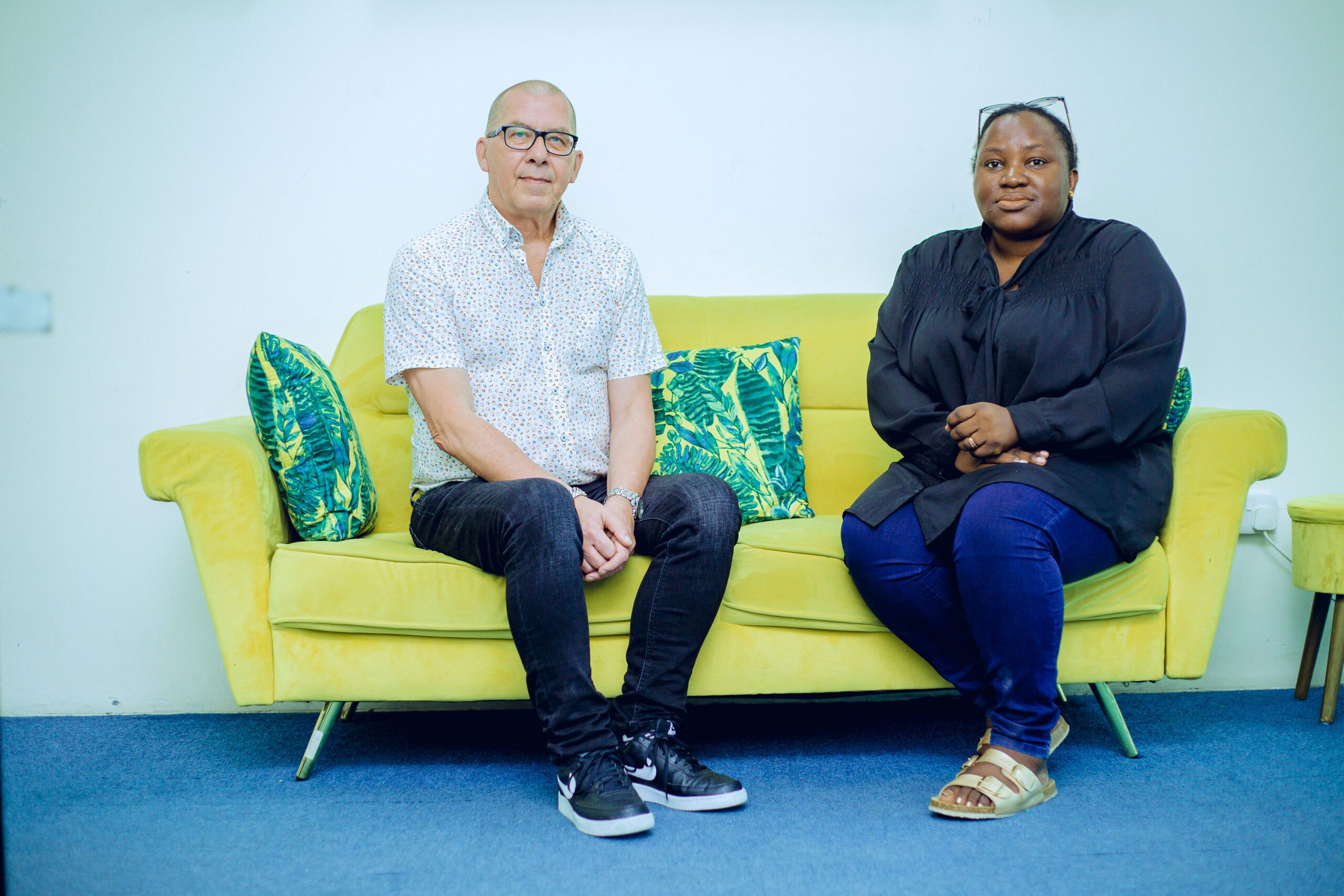 Tech & Media Convergency (TMC) Programs
We have our motto, "we drink on information and strive on technology"; when information meets technology, remarkable things happen in life. We strive at and guarantee excellency in designing, creation, capacity building, consulting, digital system audits, and Impact technology. We are available for hire in the mentioned wide range of disciplines for various projects and jobs. Our services are of International standards, efficient, delivered on time while striving for impact, and with great follow-up customer service after service delivery. Exhibited with a rich technological simulation team and experiences, we achieve digital solutions that fit your needs.
Our current running programs are as follows:-
While we have many visible projects intended for public knowledge, most of our services offered to our clients are on a client-to-client need-to-know basis.
The Innovation and Tech Forum
A platform for interaction creates networks between start-up innovators and successful tech innovators, as well as multi-stakeholder partnerships while identifying and examining start-up gaps and harnessing the potential of technology and innovation in the Tanzanian community to solve various challenges through technological-powered innovations. Among the identified needs of the field's players is the desire to have a consistent platform to meet and network in a productive development-oriented approach and mutually acquire mutual opportunities in various forms in one way or another. Tech & Media Convergency (TMC), with partners Tanzania Commission for Science and Technology (COSTECH) through BUNI Innovation Hub, United Nations Development Programme (UNDP) Tanzania through Funguo Programme, and Mwananchi Communications through Habari Innovation Hub, joined forces to establish the InnoTech Forum collaboratively. So far four (4) meetings have already been held meetings.

There have been over 500 stakeholders, including representatives from government bodies, the private and public sector, startups, and tech-ecosystem players who have attended directly. The Digital engagement shared an overview of the interested partners from the online community of shared content regarding the #InnoTechForum with a direct reach of over 1.5 million and an impression of 75 million. The sentiment from the shared online content was 57.5% great, and the rest 42.5% neutral. The language was 70% English and the rest in Swahili – with the Twitter platform being the most active compared to the Zoom link, Youtube, Instagram, and Facebook. More details on the project can be accessed through This Link.
The Technological Acceleration Program (Digital NGO)
Tech & Media Convergency (TMC) advocates for Digital Transformation and Adaptation for institutions across sectors. From one of our operative units, Digital Renovation, we developed the DigitalNGO project. The DigitalNGO project aims to influence digital adaptation through a holistic approach and advocate for conversations and action for "Absolute Digitization" by adjoining digitally enabled technologies to the NGO community in Tanzania. These objectives are backed up by Meta's commitment to Tanzania's growth by implementing programs that support non-profits and the social impact sector in the country with the intent to build strategic partnerships with local partners and policy stakeholders in the social impact space.

The project conducted in partnership with META has been able to incubate and train 38 NGOs and over 750 individuals on issues about the digital space and its opportunities and challenges. More details on the project can be accessed through This Link.
The Women at Web Tanzania Program
The W@W is a project born out of DW Akademie's Women at Web East African regional project, which consists of and is implemented in four (4) countries of Tanzania (Women at Web Tanzania), Uganda (Women at Web Uganda), Kenya (Women at Web Kenya) and Rwanda (Women at Web Rwanda). Women at Web is not just a project; it is a movement that is monumental to improving women's lives by empowering them with knowledge, access to information, and opportunities while observing their mental health while using online spaces. Most importantly, information sharing will equip them with the capability to make informed decisions that go hand in hand with information technology.

We have been able to conduct a study to 394 Women in Politics (WIP) as a result a report was published titled "An overview of Online Gender Based Violence to Women in Politics".

On the other hand, we have trained over 90 female and male journalists in three different clusters and 40 Safe Online Space Diplomats. We have also visited five secondary schools and trained over seven hundred (700) in matters relating to opportunities and challenges of the digital space. More details on the project can be accessed through This Link.
Promoting Impact Tech Tanzania
The ImpactTech initiative project is intended to promote solutions applied by young, aggressive, talented minds that use Technology and Innovation to provide Solutions in Tanzania by considering the Tanzanian context and challenges. We have named this group of young talented, innovative minds "Tech Change Champions." This interest cuts across all categories in Ed-Tech, Agri-Tech, E-commerce, Logistics, Fin-tech & Blockchain, Jobs & Gigs, Software and Development, Clean-Tech and Utilities, and Health-Tech, plus many more. We were fortunate to have an interview with twenty-eight start-up founders (19 male and 9 female), who shared their journey with us in the form of video interviews. We published This Report which highlights the interviews, and the video interviews are accessible on Our Youtube Channel. More details on the project can be accessed through This Link.
We are a learning organization. We take it close to our heart to our roles and make sure we are a contributing Company to the nation's Development and more importantly to the Digital Economy in Tanzania. We understand that intent is not enough, we need capacity, growth, and intentional actions toward realizing that which we wish. We believe PUM will add value to our growth and move to the next step of making it happen. We call upon fellow Tanzanians to take advantage of such opportunities
Asha D. Abinallah,
Chief Executive Officer
Tech & Media Convergency (TMC)
January 18, 2022