Press Release: Name Change Announcement Tech and Media Convergency (TMC) – Formerly Known as "Media Convergency"
Dar es Salaam, 8th of May 2023 – Tech &Media Convergency (TMC) would like to announce the company's rebranding from "Media Convergency" to Tech and Media Convergency (TMC). This change reflects our continued focus on Technology, Innovation, Media, and our commitment to providing innovative strategic solutions to our clients and partners.
Going forward, the company will be known as Tech & Media Convergency (TMC) and will continue to offer the same high-quality services that our clients and partners have come to expect. Our Social Enterprise Arm (Non-profit entity) will remain as "Media Convergency Catalyst" and will continue to focus on driving positive social impact through ICT.
TMC is excited to announce this rebranding as it reflects on its growth and evolution over the two years since it officially started its operations in January 2021. The rebranding includes some slight changes to the logo while maintaining the company's color. The name change to Tech and Media Convergency (TMC) is effective immediately. The company's ownership, staff, vision and values have not changed, thus clients and partners can continue to expect the same level of high-quality service and dedication.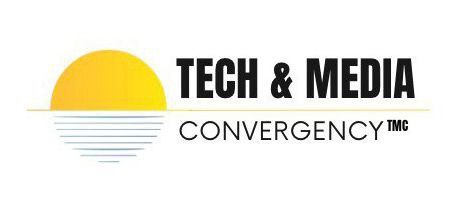 About Tech and Media Convergency (TMC)
Tech & Media Convergency (TMC) is a dynamic and multidisciplinary ICT company that specializes in utilizing technological innovations and applications to provide impactful digital solutions. As an advocate for the "Digital Economy and Digital Transformation", TMC offers a broad range of services including consultancy, capacity building, digital system audits, information and data management, project cycle management, research, and documentation aimed at promoting ICT. Programs include but are not limited to the Digital NGO Program, The Innovation & Tech Forum, The Women at Web Regional Program, Promoting Impact Technology Program and all ICT Governance and Security aspects.
For more information on Tech & Media Convergency (TMC) please visit us at https://tmc.co.tz/
~ END ~
On behalf of the Directors,
Asha D. Abinallah
Chief Executive Officer
8th of May 2023