Promoting Impact Tech : Tips from Tech Expert Ms. Catherinerose Barretto
Catherinerose Barretto is one of the few early Women in Tech in Tanzania and who has played a huge part and influence to the ecosystem directly and indirectly. She is a Human Capital, Innovation, Entrepreneurship & Gender consultant who specializes in building inclusive ecosystems with a focus on skills development, diversity and inclusion, and innovation in immersive learning environments. With over five years of experience in recruitment, selection, and training, she has worked with private and public sector organizations and NGOs in East Africa. Catherinerose is the co-founder of two organizations, one focused on Human Capital Development and Recruitment and the other a social enterprise that builds capacity within the ICT entrepreneur community in Dar es Salaam. She has also partnered with Femtech to develop a women's entrepreneurship program and co-founded Kinu Group Ltd, which aims to grow and accelerate the Tanzanian technology and social landscape through capacity building, collaboration, and innovation. Catherinerose is a member of the Tanzanian Entrepreneurship Ecosystem working group and has been recognized as an African Leadership Initiative Aspen Fellow and a World Economic Forum Dar es Salaam Global Shapers Hub Founding Curator. She holds a Bachelor of Science in Political Science from California State University Fresno and a degree in Development Studies from the University of Dar es Salaam.
Have a well elaborate budget to build your product: It's understood that the first year of a product is always the challenging year. You need a product development and operations budget for at least 12 months. It is crucial to ensure you cover everything you need, from tracking your product, your marketing plan, and the potential team you might want to bring on.
Do not just give up, but find out why it is not working: building a product is not a one-day activity; it involves multiple processes and changes. If, at a point, it feels like you are using market traction, do not say that it is not working without finding out why it's not working. Revisiting the market, and your customers, learning more about the competitor, and timely reviewing your market strategy.
Make sure you're solving the real problem: Having a great idea for a new product or service is just the first step. You need to validate it before recruiting or seeking investment. Define your product and ensure there's a real need for it. Your product may change, so consider the problem-solution fit. Talk to people in your target market and do market research to validate your idea. Determine if people care enough about the problem you want to solve. Remember, not everything needs fixing.
If you can, get an Advisory Board: it is indeed tricky because you have no enough money, you're young and starting out, and nobody knows who you are or what you're doing, but I think if you can, get the board; it can help you in many things. The board can help you to create a successful business strategy that can help you to put together the right management team, and financial habits, which are super important; they can also help you even to avoid some of the compliance issues. One crucial thing is that the composition of the board change depending on the startup stage. Sometimes, investors inquire if you have the board or your thoughts on having one; they ask to learn about the founders' character and to know whom you have to back you up when you need support in running your business. In operations, when thinking of the board, it has to be looked at as an opportunity of maximizing your business impact rather than surrendering your business control.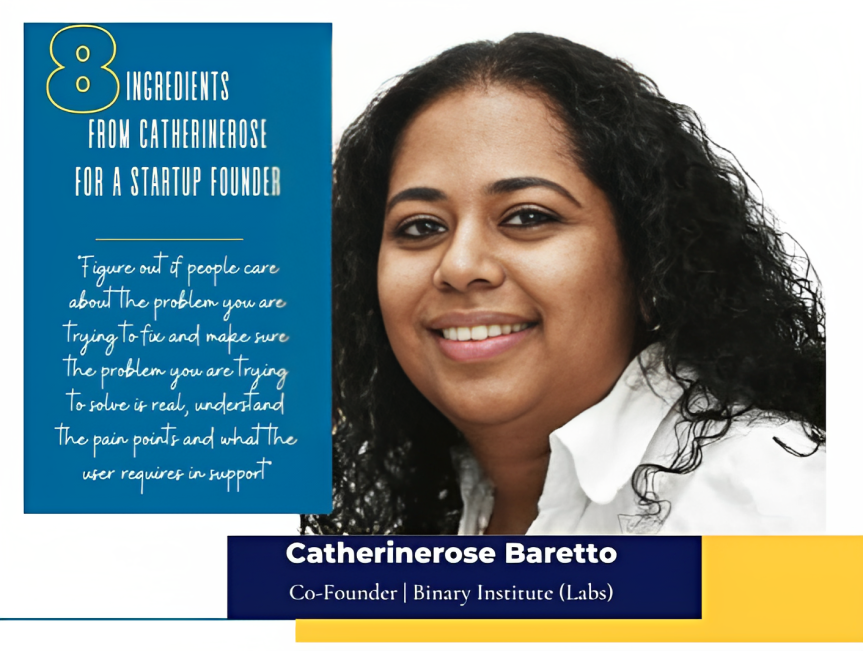 Talent and building your team: Because they don't always have a considerable budget to hire the best talents initially, this has been one of the biggest challenges for many startups. The challenge is that you can hire the wrong person at the wrong time since you have never hired anyone before. Because of this, I believe we need to be more inventive in recruiting talent, especially at the startup stage. The best way you can utilize, depending on your budget and timeline, the skills you need, and the available resources, you need to outsource. The other way is by using short-term internships; you can bring in graduates and, at times, freelancers who can offer their skills in return for the experience of working in the field. I have seen other people utilizing experiences through the equity model, where they bring in experienced personnel in exchange for equity on shares. So, overall, evaluating the team working on your product is essential, and I think you have to think about a good fit.
Be Flexible: flexibility is always the key. Being flexible as a startup means the readiness to commit and interact constantly. The flexibility you need as a founder comes from your interaction with the market; customers' needs change, which is the market itself. More importantly, customers' feedback on what is working and what is not, what they want to see and what they wish to be removed, and how they feel when using your product will bring the product to change. This implies that you have gathered more data about users and competitors. Finally, by being flexible, you may be able to put together a road map for yourself which will help you adjust and adapt your product to meet your user's demands better.
Have a go-to-market plan: a market strategy will help you identify your target audience, business goals, and product positioning. The plan brings all things together and enables you to understand the moving parts of your business. It also means that everybody else in your company understands the process. As part of this plan, you need to insert everything you think is essential, from existing market conditions and the problems you want to solve to your ideal customers and your strategies to attract and acquire them, which is always critical to your startup growth.
Build the right thing at the right time: It's tempting to overbuild products by adding extra features or aiming for a broader market. However, it's crucial to understand that some features may not be useful right away. At the early stage, only hire the talent needed to set the foundation of the business, and as you validate the product and understand the market, add more team members to scale the product.
To read more about our reports featuring Startups in Tanzania https://bit.ly/ImpactTechTZ2021-Report and http://bit.ly/TECHTZ2022