Innovation and Tech Forum: Promoting Digital Transformation for Youth Jobs
Interestingly from the Inno and Tech Forum conducted it was quoted from the Permanent Secretary Dr. Jim Yonazi of ministry of Information, Communication and Information Technology that 94% of the mobile network population is currently covered in Tanzania and the Internet penetration has grown from 5 million in 2010 to 29.8 million Internet users by December 2021.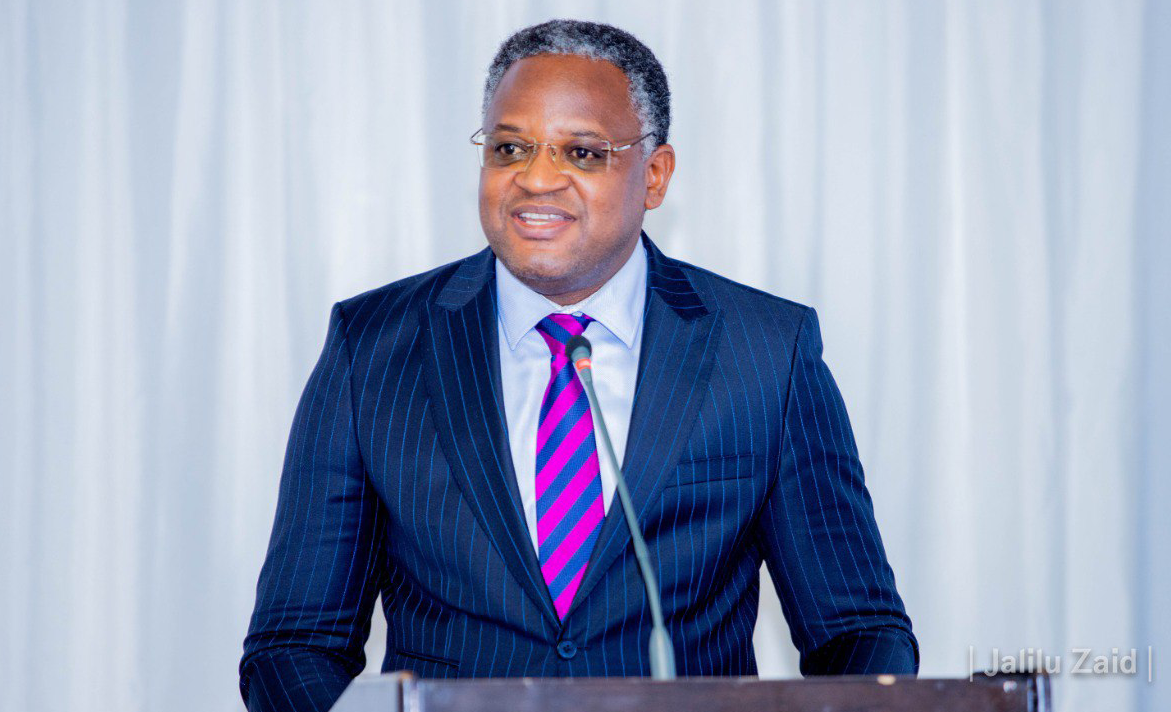 With a vast population of internet users and the world going digital, conversations that centers in addressing the challenges that exists in the eco-system and providing digital solutions are highly needed in a country like Tanzania. The existence of the Innovation and Tech Forum that aims at enabling the environment for youth and women led innovation ventures has fostered such conversations. The forum hosts bi-monthly meet ups where different topics are selected that would lead the discussion for the day.
On Feb 25th, 2022, Tech & Media Convergency (TMC) coordinated the third Innovation and Tech Forum, it was made possible by Tanzania Commission for Science and Technology (COSTECH) Tanzania and United Nations Development Programme (UNDP) Tanzania through its Funguo Program that aims at unlocking the potential of Tanzania impact-driven startups, the thematic topic being Digital Transformation for Youth Jobs: Central Role of Progressive Policies.
As per opening remarks the Director General of COSTECH Tanzania Dr. Amos Nungu gave a roadmap that aligns with the government positioning in enhancing Digital Transformation and Youth Jobs, " The policies without it's citizen's input may not be as conducive for innovators, it is essential that we all work together to enhance such environment for youth innovators in the city and outside the city."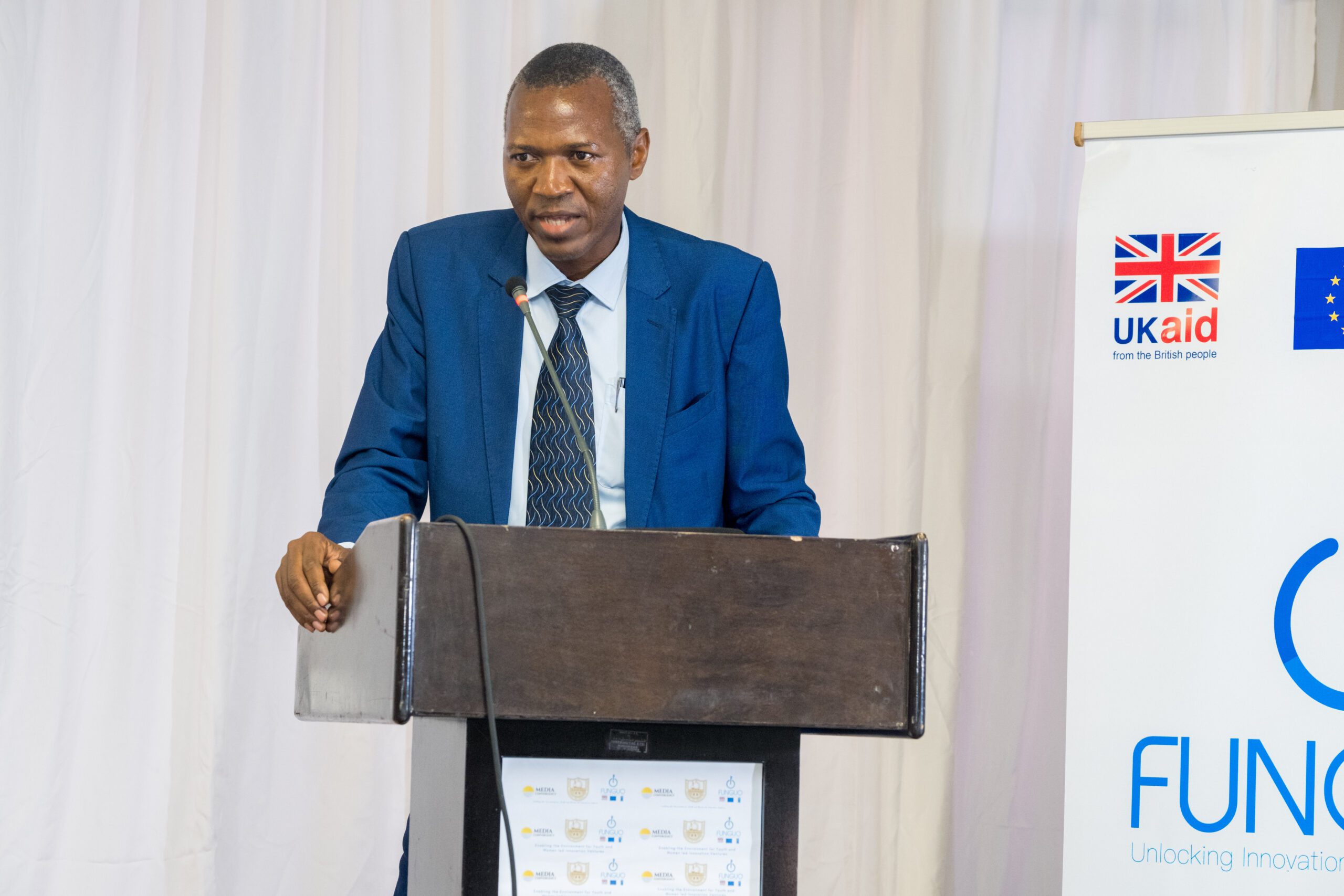 A total of six panelists graced the Innovation and Tech Forum by addressing challenges and providing digital solutions for youth innovators. These panelists were Founder of Niajiri Platform, Lillian Madeje, Founder of Tanzania Startup Association Zahoro Muhaji, Agapiti Manday, the Executive Director of Tanzania Data Lab, Safarani Seushi, Senior Programs Manager for Digital Opportunity Trust Tanzania (DOT), Faith Phela Head of Mobile Finance Services at TIGO and co-founder of Kilimo Fresh Food Africa and Rose Funja Managing Director and Founder of Agrinfo Tanzania
Addressing eco-system challenges
"Last time I checked we have over 900,000 youth, graduating from university every year and 60% out of them lack employability skills as well as digital literacy, the goal is to have Tanzanian youth who are able to take on different roles and positions in the eco-system." Says Lillian Madeje
"If we can unlock barriers in the legal framework governing Information, Communication and Information Technology sector we can make a ripple effect to other social, economic and financial sectors." says Zahoro Muhaji
Panelist Faith Phela speaking of what startups should do differently says, "Most businesses in Tanzania import technology from outside, while the same technology that is being imported internally is practiced by Tanzanian innovators the challenge is innovators are not bold in pitching their ideas/solutions making it difficult as well to push regulators in creating policies that are conducive to their innovative environments."
Rose Funja shares the growth and impact technology has had for the past six years and what are the gaps , "For the past six years, digital literacy has been communicated and made part of education to the tech community and mostly to people living in Dar es Salaam yet this language is still not communicated to millions of people in Tanzania, what the tech sector can do is to have business models that are data driven, apart from small medium enterprises only making money, we also want to see them grow technological wise."
As of today 80%, of the 62 million Tanzanians are below the age 35 and 64% of the 62 million are below the age 24, these 80% most of them know how to read, write and count but have no digital skills, for those that are fully equipped with digital skills, I have to say are 8% out of the 80%, we really need to think of Tanzania creating an Innovation economy where 70% of the gross domestic product comes from it." Says Agapiti Manday, the Executive Director of Tanzania Data Lab
The panel discussions had one key solution to start with in tackling the digital challenges that exists which was reformation of policies and a better legal framework that would enhance technological sectors from an organizational level to individual level
Addressing Digital Solutions
Hon. Neema Lugangira plea to development partners and the government is, "Let's have these discussions beyond Dar es Salaam, so that youth from other regions can benefit from the digital opportunities available and get to network with digital experts from different sectors, without forgetting enhancing safe spaces because the online space has become horrific and abusive to young girls and women."
Permanent Secretary from the Ministry of Information, Communication and Information Technology Dr. Jim James Yonazi shared his closing remarks "For the next forums it is highly important to include scientific discussions for they are quite useful to inform, the policy makers, the tech industry what is available and what can be done for sustainable development to the Tanzanian eco-system."
The Forum closed with remarks from Resident Representative from UNDP Tanzania Ms. Christine Musisi saying, "While youths are the majority in the innovation ecosystem, the senior population is the one that holds the purse and the decision-making power. It important for these youths to enable the older generation to embrace innovation"
CEO of Tech & Media Convergency (TMC) and Innovation and Tech Forum Coordinator Ms. Asha D. Abinallah shared her excitement & recognized every individual's efforts in the making of the Innovation and Tech Forum. "There're a lot of people behind us who are hungry and willing to share their expertise & insights for sustainability of the forum" She says
Speaking of partnerships, Ms. Asha D. Abinallah expressed that its through partnerships and support that we can make a change in the innovation ecosystem. "We welcome anyone who can support the sustainability of the #InnoTechForum to participate with us and have it grow."
In every forum Tech & Media Convergency (TMC) releases a report here is the link of the first Inno Tech Forum 2021 report released https://bit.ly/InnoTechForum-August2021 . It is Tech & Media Convergency (TMC)'s hope that the Innovation and Tech Forum will foster innovative digital solutions while bridging the digital divide and creating a digitized Tanzania we all need.