Promoting Impact Tech : Tips from Tech Expert Mr. Brian Paul
Brian Paul is a computer science expert and a co-founder of Studio 19 Limited Group, a creative media company aimed at sharing Africa's stories through technology and creative media. He has a rich work experience, including working as a Community Manager at the Buni Innovation Hub, where he coached and mentored young entrepreneurs to develop their business ideas. Brian also worked in Zambia at the William Mmutle Masetlha Foundation and in Haifa, Israel at the Baha'i World Centre as a software engineer, managing and supporting Oracle E-business Suite throughout the enterprise. He has extensive experience in using SQL and PLSQL languages to query databases and provide reporting solutions. Brian upgraded Oracle Forms, migrated existing SQR reports to Oracle Reports and provided support for more than 10 departments on Oracle Applications, E-business Suite, Discoverer, ADI and Web ADI. As a technical lead at Studio 19 Limited, Brian continues to share his expertise in technology and creative media, leading the team in creating content that expresses the essence of the African continent. Brian has observed that a lack of a business mindset affects many Tanzanian startups in understanding how businesses work when going to the market.
Financial Literacy: Understand how money works by getting exposed to financial literacy sessions, books, and reports. Mr. Mnyampi emphasizes the importance of financial education for entrepreneurs. It includes exposure to financial literacy sessions, books, and reports that help entrepreneurs understand how money works. It is crucial to be an extreme learner and especially from people who have done it. Understand then now get professionals.
Capital and Budgeting: Have a Capital and write a budget that will strategically be broken down to how each cent will be utilized and the profits it will make based on the time set. It is important to have capital and create a budget to allocate resources efficiently. The budget should be strategically broken down to show how each cent will be utilized and the profits it will generate based on a specific timeframe.
Culture and Team Building: Building a successful venture requires creating a culture that reflects the values and beliefs of the business owner(s) and prioritizes the well-being of employees and customers. This means developing a positive and productive work environment where business values align with personal values. In addition, building a competitive team that understands and aligns with the vision of the venture is crucial to achieving success. This involves identifying the necessary skills and finding individuals who possess those skills, leading to better results, increased productivity, and a positive working environment. Finally, it's important to push hard and allow for failure, as it is often through failure that businesses pivot and succeed in ways different from their original vision.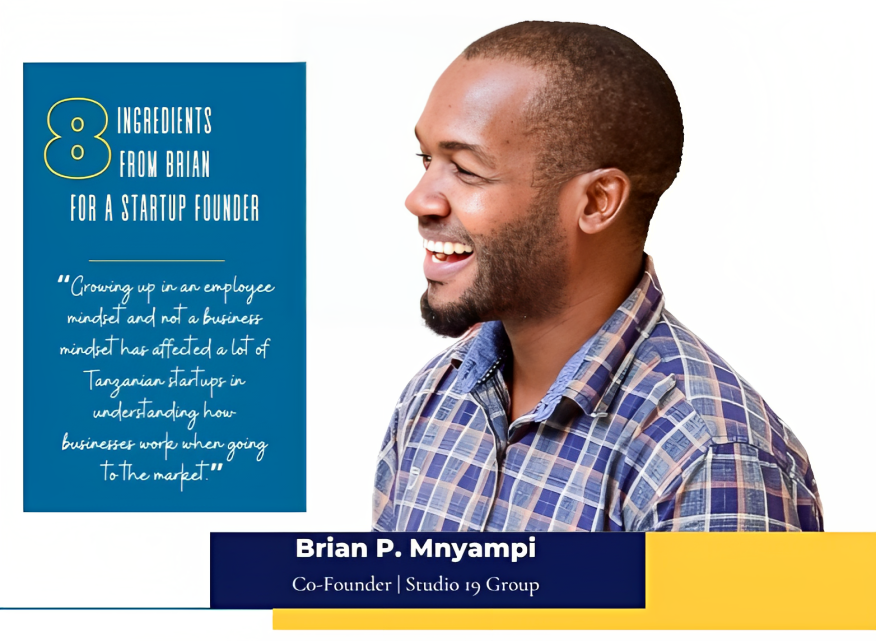 Tech is just a Tool: Learning form Successiful Businesses and knowledgeable people is essential. There is a lot of business wisdom from people in the field. There is a lot of silos between Techprenuers with those who started before. Thinking that the rule of business has changed just because one is using Tech. Tech is just a tool that has brought on solutions to gaps and most of them implemented by existing businesses that did things diffrerently. The basics of running will never change. While sometimes some startup founders such as in the tech field will be so excited to spend time with fellow young and vibrant tech startup founders
Embrace Stakeholders: The most successful businesses are the ones that creates values to their stakeholders (inclusive of groups such as the government, shareholders, clients etc). This might mean endless learning, it evolves and you always have to be updated. Once you have gained momentum that is when businesses will grow. Sometimes founders underestimate those who contribute to the successes because of not mapping out the role of those stakeholders. Each key person contributing to your business's growth is worth appreciating. That is where you find the significance of growth. Most businesses grow to the capacity of their founders; learn to separate your needs from the business needs and let go when a business needs.
Learning and Mentorship: Make sure you get mentors when you are ready to not waste the opportunity, figure out what you want to learn first, that would create results with time. Have mentors whom you'll learn from, and they will act as accountability partners but also figure out what you want to learn from them and apply the knowledge to your business. The Concept of accessing mentors on a charity point of new is not very attractive, it is important to identify what value you can offer back to the mentor while you are learning from them. Be sensitive of time, value and impact while working with the Mentors. Overtime, you might overgrow your mentor ant is if fine. But you always have to start somewhere. 
Problem Solving: Whatever you are doing, push hard and allow yourself to fail. It is okay to fail and it is okay to move on. In most businesses you will find a lot are doing something different from what they envisioned when they started. Failure is a natural part of the learning process, and that successful entrepreneurs often experience failures and pivot in response to new information or circumstances. This is one of the key for creating value, and creates a mentality for positive attitude towards challenges encountered.
Starting, Focus & Goal Setting: There is a difference between "you" and "your business". Being attached too much to the business might be hard to separate between the two from fear of failing. When you have an idea, just start. Nevertheless it is important to have Goal setting. This provides a roadmap for success, helps prioritize tasks, and ensures that all team members are working towards the same objective. By clearly communicating the goals and objectives of the venture to the team, everyone can work together more effectively, collaborate on tasks, and remain motivated and committed to achieving the goal. By setting clear and specific goals, one can easily track progress and measure success. Additionally, the process of developing a plan to achieve these goals involves breaking down the goal into smaller, more manageable tasks, and identifying the resources and support needed to accomplish them.
To read more about our reports featuring Startups in Tanzania https://bit.ly/ImpactTechTZ2021-Report and http://bit.ly/TECHTZ2022