Promoting Impact Technology Tanzania | Spotlight on GigSpaceTz
Ever wonder where to sell your skills and widen your market? Where to showcase what you have and embrace your potentials to the fullest?Ashura Babi with his co-founders, Aziz Msuya and Steve Mawalla have a Digital Solution for you through their well thought innovation called Gigspace. Gigspace is a platform that connects businesses such as start ups, corporate companies with freelancers. Gigspace acts as bridge that connects the service provider and the receiver of such services. Freelancers no longer need to make a fuss of where they can find clients or spend time convincing clients of what they can offer with the skills that they have.
Today we are looking at a self driven and a passionate soul in the world of technology named Ms Ashura Babi, one of the brains behind Gigspace Tanzania building it to be the number one and largest East Africa's freelance market place.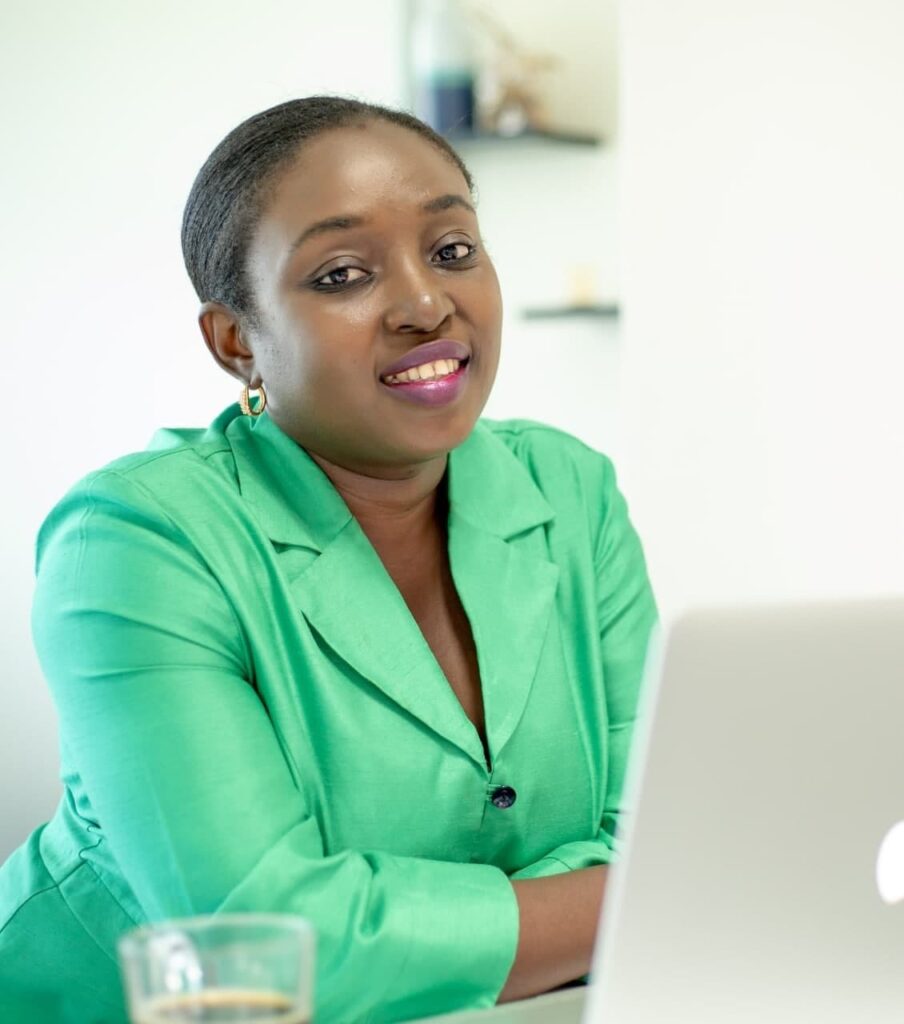 How it started
Gigspace was up and running officially in the year 2019. The idea began as a mere thought and it was later planted in Ashura's mind. "Right after graduating, I started selling food it was then that I realized that I did not know how to make a logo or even market myself in digital platforms with the skills that I have. What started as a thought turned into an idea and later a plan with the help from a friend of mine named Aziz to create a platform that is going to link small, medium- sized enterprises and freelancers." She says.
The existence of Gigspace helped small business owners who were not able to afford employing full time workers. Ashura saw the need to have a platform where small businesses were able to get into contracts with freelancers and receive the service they needed rather than hiring full time employees.
Gigspace's slogan is Outsource, Out-stand, Out-do what they are trying to do is to promote people to outsource services and make it easier for their daily lives.
Why Gigspace
One may look at Gigspace and say how does the existence of this platform benefit its users or what is it actually trying to solve? Well we are getting there, for every start of something aims at solving a problem in a particular environment. Ms Babi provides us with three reasons as into why Gigspace came into existence.
First of all, they are encouraging and promoting groups such as young small business owners to be able to access professionals' services online, stay at home moms' with very good skills set to be able to sell their skills online and for the youth who are unemployed to be able to showcase their potentials online and earn income. Freelancers at Gigspace are at an advantage because, one they can work at a time that is convenient to them whether it is in the weekends and those hours do not have to fall in during regular business hours.
Secondly, users have the control over their clients and the job. One can simply decide to pass the opportunity to work with a certain client if they do not mesh well when it come to personalities you do not have to be stuck with rude clients. What you do is something you have invested in and love therefore you control how you work in your job.
Thirdly, the freedom to work in any environment, with freelancers there is always a lot of movements for you are meeting with different clients from different areas you are not stuck up in one office only.
With Gigspace customer services as a freelancer is equally important, it gives you the opportunity to build a steady client portfolio with more referrals and great feedback that build your profile. The revolution of technology has led to a drastic growth of the gig culture and economy as well.
How the Services work
The service is user-friendly providing the needs and demands of its customers. Customers have one thing in common, that is great expectation in terms of how the service will turn out, the time agreed, the efficiency and the efforts applied.
Gigspace operations come with quality and assurance of its services, the purpose is to instill trust and confidence of the customers towards the service provider.
Whether you need a logo designed for your new website, or a video presenter who will help you introduce your company to potential clients, or even a tutor to help you with school assignments, you are at the right place. For everything that you do not know how to do yourself, or you simply don't have the time, GigSpace sellers are at your service.
User obligations and steps
This is what you need to do as buyers of freelancing services at GigSpace.
The first step is to find a service that you need, compare prices, portfolios, delivery time, ratings and community recommendations in order to find a seller that best suits your needs. If you have a specific question, simply send them an inquiry. You can also post a request.
The second step is to submit your details, be as detailed as possible so the seller can provide you with the quality service that you are expecting. Your payment is held secure until you confirm that the service is performed to your satisfaction
Third is make a follow up of the transaction, exchange files and feedback with the seller via the built-in conversation and transaction management system. The seller will deliver service within a specified time frame.
The fourth step is proposal/service delivered once you are happy with the service performed & delivered, you can mark the transaction complete, and we'll make sure that the seller gets paid. Help the community by leaving a feedback for the seller.
Step five, request for modification, if for some reason you are not satisfied with the work delivered, you can go ahead and request for modification, and your seller will do the requested modifications.
Lastly rate your seller, once completed, please rate and provide feedback about your seller. This will help inform the decisions of other buyers looking through proposals/services.
When it comes to freelancers, GigSpace provides you with an opportunity to turn knowledge, talent, skill or a hobby into a permanent or temporal source of income. It is there to provide you with security, privacy, convenience and timely payments, so you can keep doing what you love the most. So, bring the talent and they will make your earnings as easy as stealing candy from a baby.
Here are the steps to follow as a freelancer who wants to register and join the GigSpace family.
The first step is to post a proposal/service, post a proposal/service that is in accordance with your skills. Be as specific as possible so your potential clients know exactly what they are getting for the money they are willing to pay.
The second step is to communicate promptly, respond to customer enquiries, as well as requests for custom offers, within a reasonable time. Good communication is a prerequisite for successful cooperation.
The third step is to build your reputation, make sure you treat all of your customers the same, and try to provide the best possible service regardless of the transaction value. Satisfied customers will recommend you to their friends.
The last step is to work on precise delivery dates, try as much as possible to deliver orders within per-specified delivery dates . Buyers tend to cancel once an order passes the delivery date. Not good for business.
Ashura says, "We work closely with start ups, corporate companies, small and medium sized enterprises as our target customers. When it comes to our clients we use all digital platforms for promotion of our services, with freelancers what we do mostly is hosting virtual freelancing skills development workshops in universities." Gigspace's focus for this year is to advertise more for customers rather than freelancers, they say the previous year the main focus was getting a pool of competent freelancers so that they can go to the market in search of customers.
"With our initiatives you have to clearly define what you do and there is room for negotiations between the service provider and the consumer of such service. We also have a clearly defined price for the service you are to offer so when registering as a freelancer you'll find the pricing displayed for each and every service that we offer."
Accomplishments so far
Ashura says the feedback is encouraging, there is no better feeling as a good compliment from people who see how hard you are working and the value that you bring to your society. She also says that the acceptance from different institutions and society as whole gives her the momentum to keep pushing forward the growth of gig economy and impacting lives of so many youth to dare to dream big.
Gigspace believes there is a need to keep spreading awareness on the gig economy and what freelancing is, especially to the youth who are still in universities. The goal is to change people's mindset when it comes to the culture of only depending on employment as a source of income.
"I believe we all have one end goal, everything is linked to togetherness, when we work together we can go further together and accomplish greater things." Says Ashura.
Gigspaces shares their journey and further online discussions in video interview format you can access the online conversation across all Tech & Media Convergency (TMC) social media platforms using the hashtag of #ImpactTechTZ. For the full interview of who GigSpace are and what they do visit our youtube channel https://youtu.be/l0u8weozvj4
To read more about our reports featuring Startups in Tanzania https://bit.ly/ImpactTechTZ2021-Report