Promoting Impact Technology Tanzania | Spotlight on Mipango App
Mr. Robert Kiyosaki once said, "Financial freedom is a mental, emotional and educational process." Having a proper financial management plan needs discipline in the way one spends their money yet that's the one thing most of us lack. Mipango App is a platform designed specifically to guide you through you finances and to help one track their expenditures so that their can live within their means using digital applications. Mipango App is designed to carter for the financial needs of an average Tanzanian.
Mipango app is co-founded by Agness Mollel, Lilian Makoi and Chris Rabi, it was established in 2019 and later developed an app in August of 2020. They are located in Oysterbay, Dar es Salaam. On a one-on-one conversation with Tech & Media Convergency (TMC), Mipango App shares their journey and accomplishments achieved so far.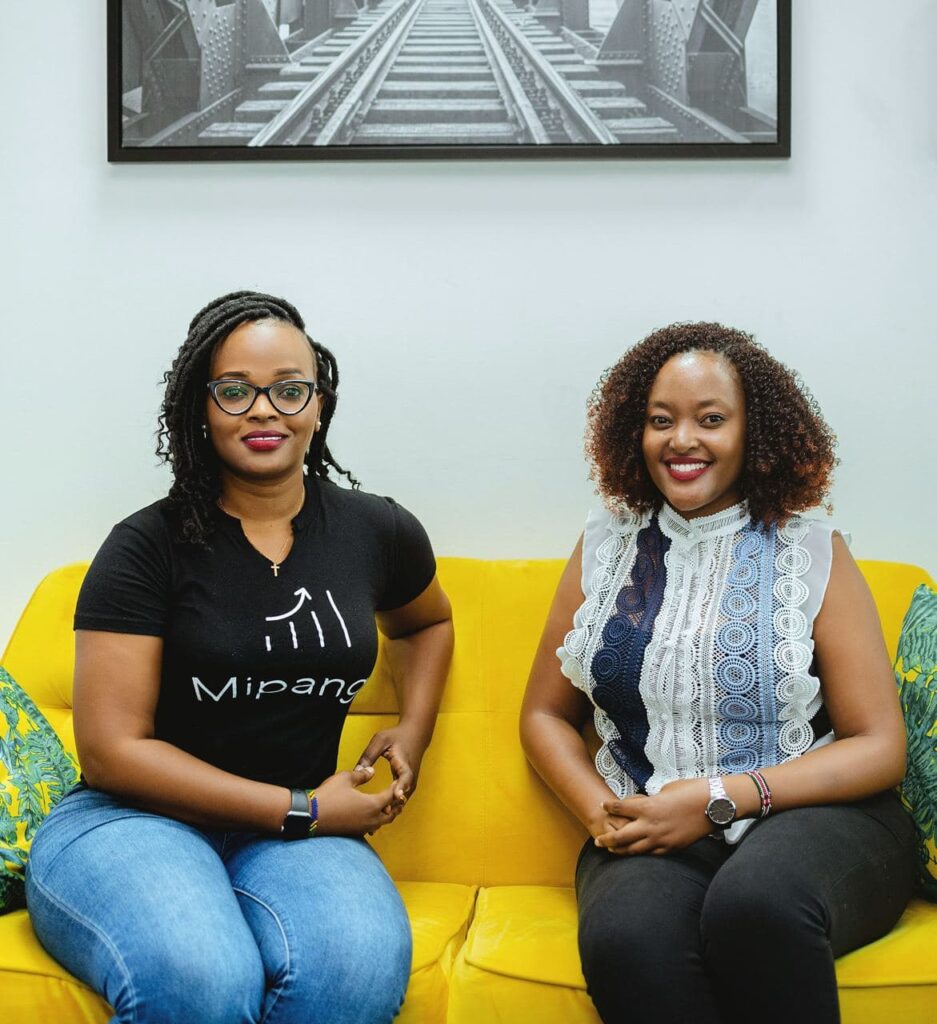 The Inspiration behind
Agness takes us back to a time where she was still employed at a corporate company, "I was employed for five years and the one thing I came to realize later on was that I lacked a proper financial management plan, I consulted my friend and fellow Co-founder Lilian Makoi only to discover that she was facing the same problem, together we decided to come up with a solution that would carter for both our needs."
Agness adds, "We looked at solutions such as expendees, smart money that were catering to the western culture and were not speaking to the African culture, together with my fellow co-founder Lilian saw that as a loophole and decided to come up with a solution that would carter for the African culture and the Tanzania context, what started as an idea transformed to became a digital platform called Mipango App."
How the Mipango App Works
While designing the Mipango App, we focused on two things, ensuring that it was user friendly and that it delivers real value. A new user needs to first register then record his/her income sources through various channels that one has access to afterwards record his/her cash balances, be it m-pesa balance, physical and bank cash balance so that one is able to track it. The user then sets up a budget and also a tracking mechanism or plan so as to make sure that one lives within their set budget, set different goals that one is able to attain in the long run and lastly track their expenses as they go so they are fully aware where their money went for every one Shilling spent.
At the end, there is a dashboard where you are able to view all your transactions and budgets for it is a summary of everything that is within the application.
Target Customers and the Market Reach
Mipango App focuses on a demographic of people aged 18–35, who own a smart phone and have a source of income the reason behind is that they believe most of the people at that age are spenders rather than savers and it is important that through the Mipango App they help to improve the peoples' financial literacy and behaviors.
When questioned about how they reach their targeted customers, Agness said, "At first we were more focused in the digital market, because the reach was both cost-effective and measurable, currently we are practicing both the digital and traditional marketing, we use Television and Radio adverts as well as train Universities/College students so that at the end of the day they can to acquire the solutions that we provide, digitally we are available on all social media platforms."
Mipango App Eco-System Positioning
What makes Mipango App unique from other financial solutions is that they use Kiswahili as the primary language, while other financial apps only use the English language.
Lilian Makoi fellow co-founder of Mipango app says, "Other financial solutions only take financial data from you such as mobile banking, mobile money but they never make that data to speak back to you, what I mean is we use artificial intelligence to analyze the data that you have fed into the app from income expenses to budgets and we use that data to advise the user on how they can change their financial behavior and achieve financial freedom another aspect is that makes our app unique is that it makes financial literacy fun and simple to every user."
What to Improve then and now
Lilian recalls just five months after launching the app, they had an opportunity to engage with Innovation peers at a local start-up that helps innovators innovate better, one of the works they did together is talking to potential users, understanding their needs versus what they've created. Looking back Lilian wishes they could have done that earlier on before launching the product it would have given them time and ability to understand their users as they were designing the product which would have saved them time and money.
Lilian says, "As we were working with Innovation Peers we thought that the priority of our user was to know where the money went only to realize it is the women who needed that the most while the male users wanted to know how they can increase their income so even when designing our product we made sure our female and male users feel their needs are met while using the app, so looking back we could have done a more thorough research to know our envisioned users better before establishing the app."
Currently Mipango App wishes to have forge strategic partnership with commercial banks, investments and loan companies.
The Covid-19 Impact
Lilian says, "The Mipango app came in handy as a financial adviser at that time because everyone felt their finances were affected negatively and wanted to use their financial resources to provide for their families, in a short period we were able to secure 1000 Android users in one month, the negative part was that we would have loved to have more events, capacity building programs such as training but social gatherings were limited due to the pandemic."
Achievements
Mipango App has secured two investors already and they are in talks with five other investors, another success since they began their operations is their customer testimonies they've received, for instance their customers have shared how through the app have managed to achieve their financial aspirations and how some started saving and investing for the first time after using the app.
Another achievement is that they got into Nvidia Inception program, a global company that brings together start ups that use artificial intelligence to empower their solutions and through them they've had lots of technical support while building their app; another groundbreaking achievement is that so far they have reached 3000 app installs since launching the App.
A Financial Advice
Lilian shares her financial advice to the youth and women in Tanzania, "Make sure that at any given time you are working towards your financial goal, you can break them into smaller or shorter goals that will help you attain the main goal in the long run with doing this you'll find yourself more disciplined, focused and working towards achieving your main goal."
Lilian adds, "To fellow women, let's get rid of the habit of impulse purchasing and start living within our means for it affects our ability to achieve our personal goals and if we adhere to financial best practices in the long run one will achieve financial freedom, if any of you have that habit I challenge you to download the app; in no time you'll be able to t cut off 40% of your spending and channel that money to investing or saving."
Lastly, the Mipango App looks forward to being a revolutionary personal finance app that solves the financial needs of any average Tanzania and impact the entire economy of Tanzania.
For further details about the Mipango App visit Tech & Media Convergency (TMC)'s YouTube channel for a full video interview https://youtu.be/RaBQAhSbWPg , like, share and subscribe for more groundbreaking stories. One can also access the online conversation about Mipango App across all Tech & Media Convergency (TMC) social media platforms using the hash tag #ImpactTechTZ
To read more about our reports featuring Startups in Tanzania https://bit.ly/ImpactTechTZ2021-Report